The Woodmark at Sun City
Welcome to The Woodmark at Sun City, a Pacifica Senior Living community in beautiful Sun City, Arizona that offers comprehensive Independent Living, Assisted Living, and Memory Care.
The Woodmark at Sun City's living options are dynamic, offering evolving long-term care that meets each resident's needs as they change over time. With our 24-hour staff, chef-prepared meals, specialized Alzheimer's care options, world-class amenities and activities, and more, The Woodmark at Sun City creates an atmosphere where residents do more than live—they thrive.
(Read More)
Independent Living in Sun City
Independent living at The Woodmark at Sun City makes life easier and more enjoyable with an array of amenities and services that put important resources right at residents' fingertips. Meals, activities, and more are just footsteps away from your door, bringing convenience and ease to daily life.
Dining at The Woodmark at Sun City
The Woodmark at Sun City helps residents meet their nutritional needs through hand-crafted meals, prepared by professional chefs at breakfast, lunch, and dinner daily with menus featuring fresh, whole ingredients with restaurant-style dining options.
Activities and Amenities at Pacifica Senior Living
The Woodmark at Sun City prides itself on providing exciting life-enrichment programming designed with each resident's interests in mind. From hands-on crafts to social hours, exercise classes, and Memory Care-specific activities like scrapbooking, there's something new happening every single day. Residents are invited to participate in as many activities as they please, bonding with their neighbors over shared interests while calling Sun City home.
Assisted Living in Sun City
The Woodmark at Sun City's team is available to help 24-hours a day, giving residents and their families the peace of mind in knowing that help is always available. The community's support services are tailored to each resident's personal care needs, helping our residents with their day-to-day activities and chores as needed.
Our community's services are comprehensive, including medication management, mobility assistance, housekeeping, transportation, bathing, grooming, dressing, and more.
LegaciesTM Memory Care in Sun City
As a resident's care needs change, so will the care we provide them. The community offers our award-winning LegaciesTM Memory Care program that tailors its services and programming specifically for residents living with Alzheimer's disease, dementia, and other memory-loss conditions.
Housekeeping at Pacifica Senior Living
The Woodmark at Sun City's housekeeping services are a significant attraction for many incoming residents and their families. Whether they are seeking a maintenance-free independent living experience, or simply a more convenient approach to cleaning as they manage aging, our community has options available to you and your loved ones. From laundry assistance to linen services, our housekeepers are here to provide residents with a clean, well-maintained home.
Explore Sun City with Transportation Services
By providing transportation services, The Woodmark at Sun City helps residents get around the local vicinity without the many risks associated with driving and using public transportation. We help our residents see doctors, go shopping, do banking, and more with ease, offering scheduled rides to many Sun City points of interest.
Things to Do in Sun City, AZ
The Woodmark at Sun City is conveniently located near many of the area's convenient resources and points of interest, like hospitals, grocery stores, restaurants, and more.
The community is settled within walking distance of Sun Shadow Square Plaza, the local shopping center. Resident banking with Chase or Western State Bank will find branches in the plaza, next door to take-out options Jade Star and Pizza Hut. The Orowheat Baking Co. Outlet store is popular with Woodmark residents, offering premium baking supplies and budget options. If residents have pets or service animals, supplies are available at Pawlor Pets.
Safeway and Dollar Tree are a few minutes away, offering convenient shopping along Bell Rd. When residents want to have fun, they can play a few rounds of golf at the nearby Willow Creek Golf Course.
Pacifica Senior Living in Sun City, AZ
As a Pacifica Senior Living community, The Woodmark at Sun City is committed to being more than a retirement living facility—we're a home. With Independent Living, Assisted Living, and Memory Care options, the community offers a range of services ideal for seniors looking to retire and for families seeking care for their loved ones. Residents enjoy the customized blend of independence and support, helping them live each day feeling happy and fulfilled.
To learn more about The Woodmark at Sun City's services, housing, and team, feel free to send us a call or an email today, we're happy to answer all of your questions.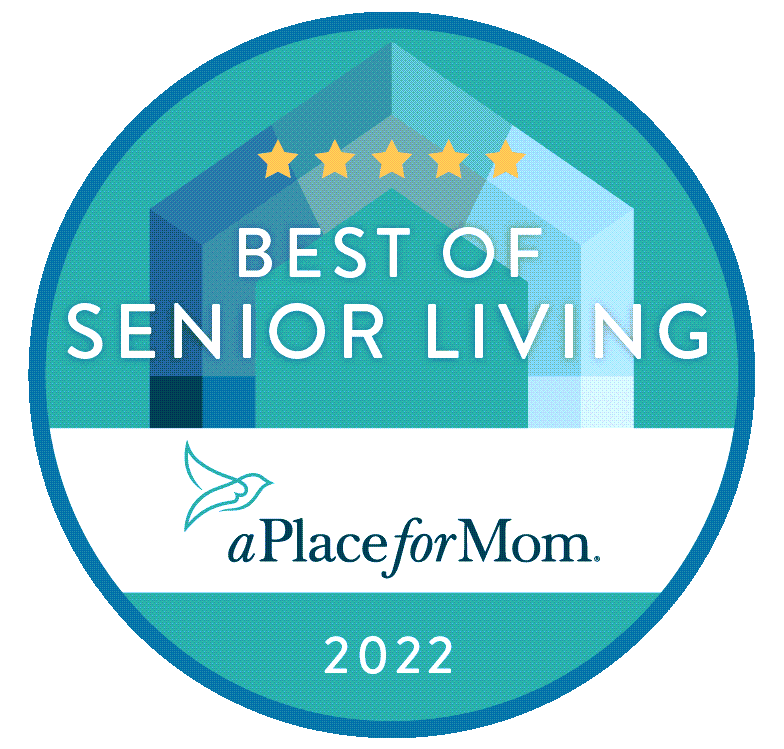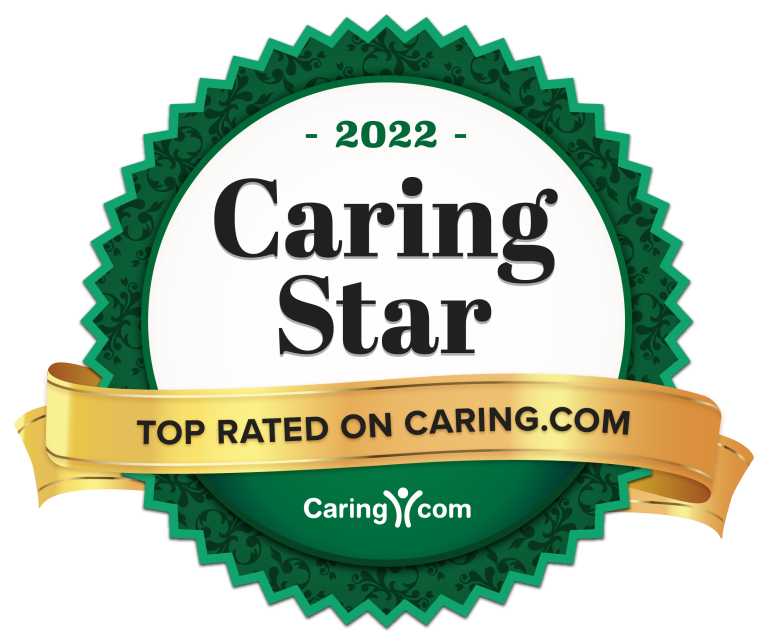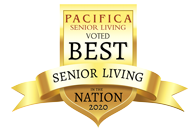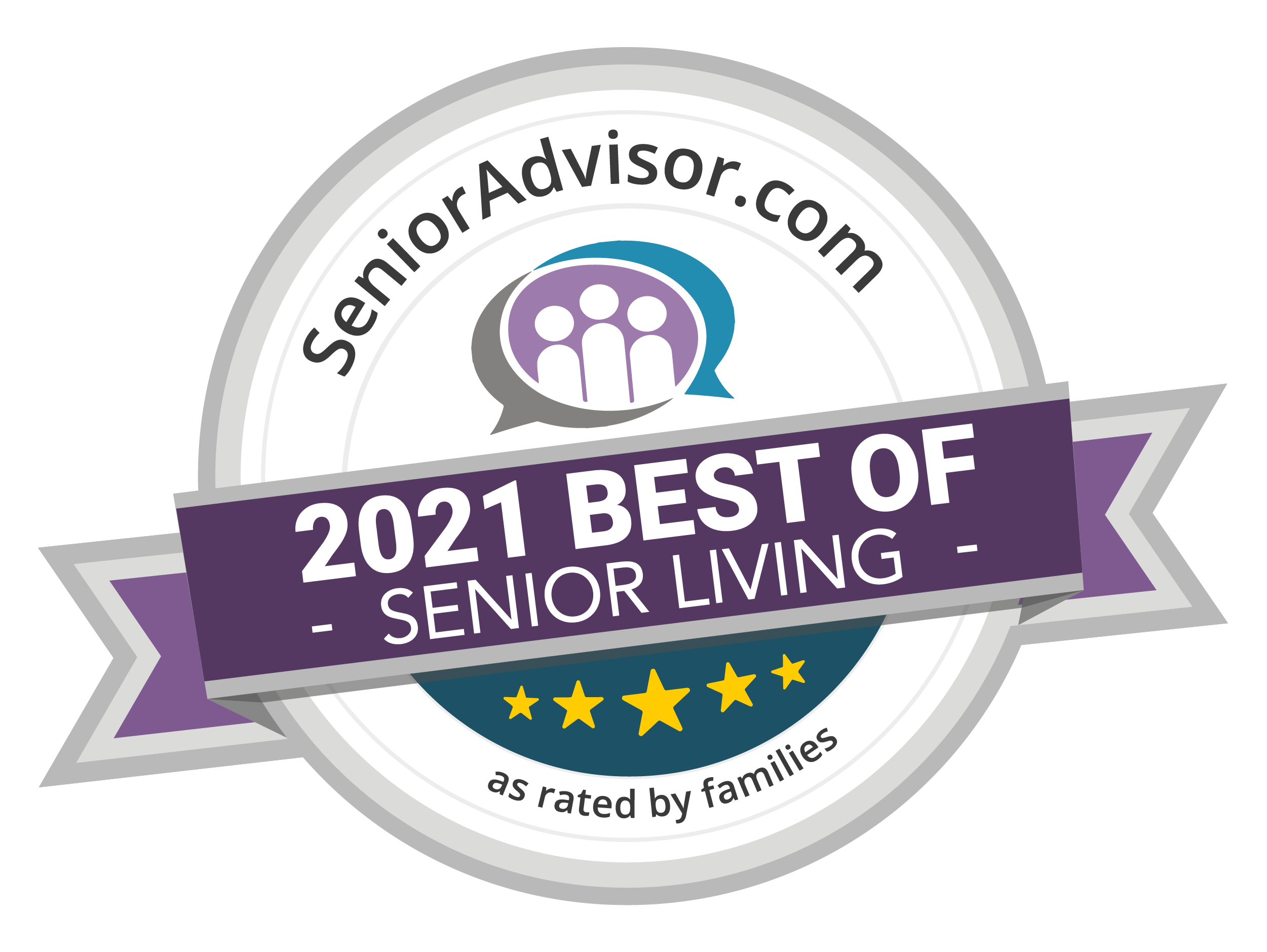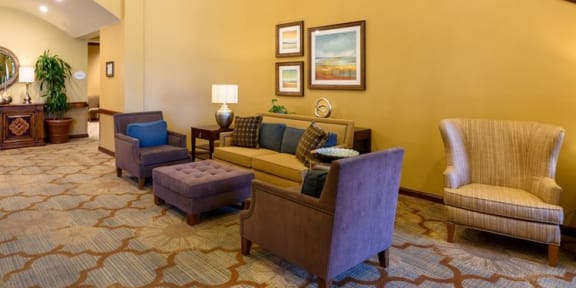 SERVICES & AMENITIES
Our community creates a customized service and assistance plan for each resident with a variety of therapies and life enrichment activities.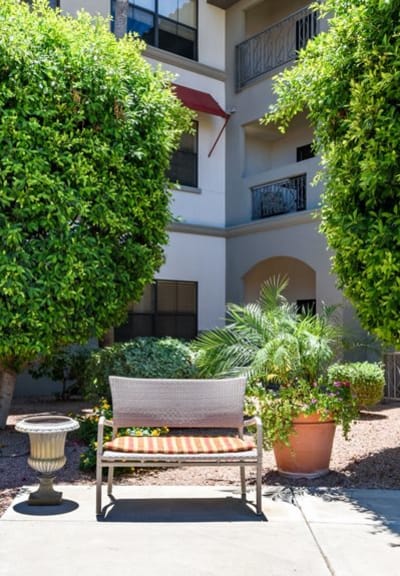 See The Pacifica Difference
Life-Enrichment Activities, Activity Programs Specific to Dementia Care, Family Care Support Meetings, and more!
Visit us today! If you need additional information or directions to our location, please do not hesitate to telephone us. We look forward to answering all of your questions.
Open 24 hours a day, 7 days a week!
Virtual tours are also always available.